All people from the Glen are famous, but some are more famous than others! We are lucky that we have so many famous son's and daughter's from Glenshesk, as well as many others who have a connection to it.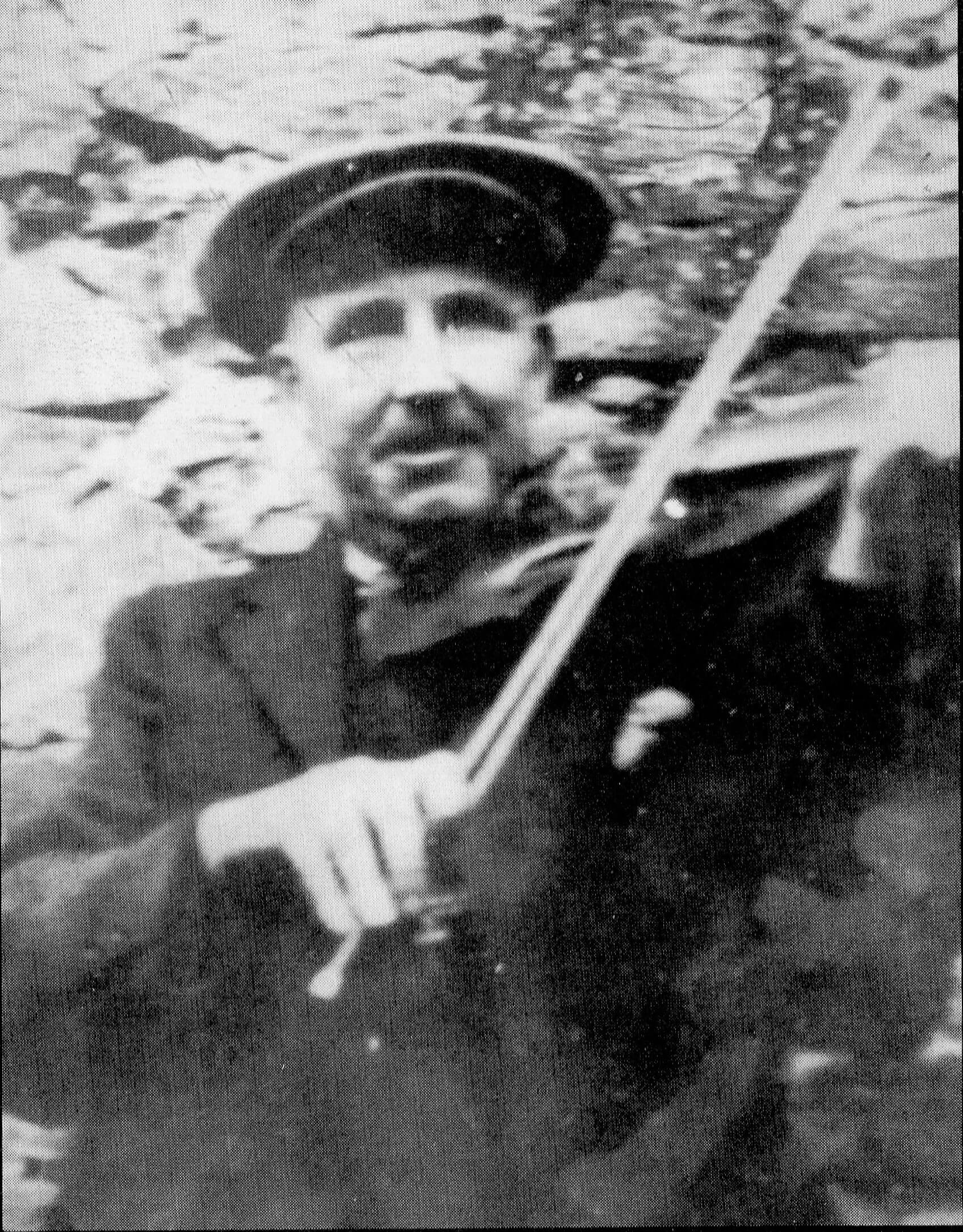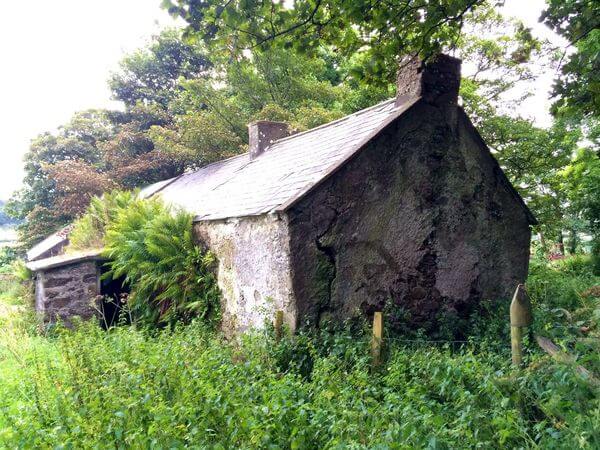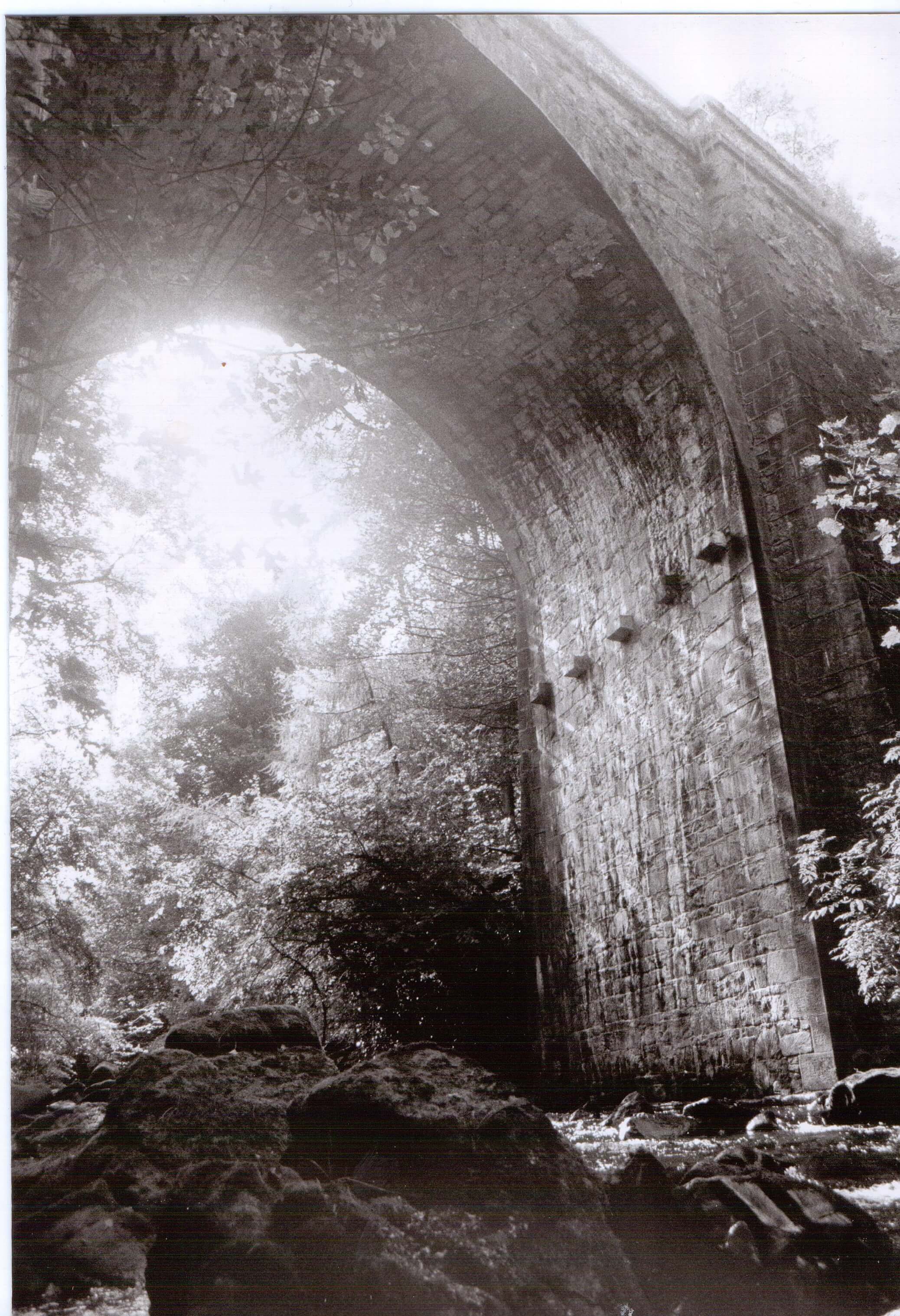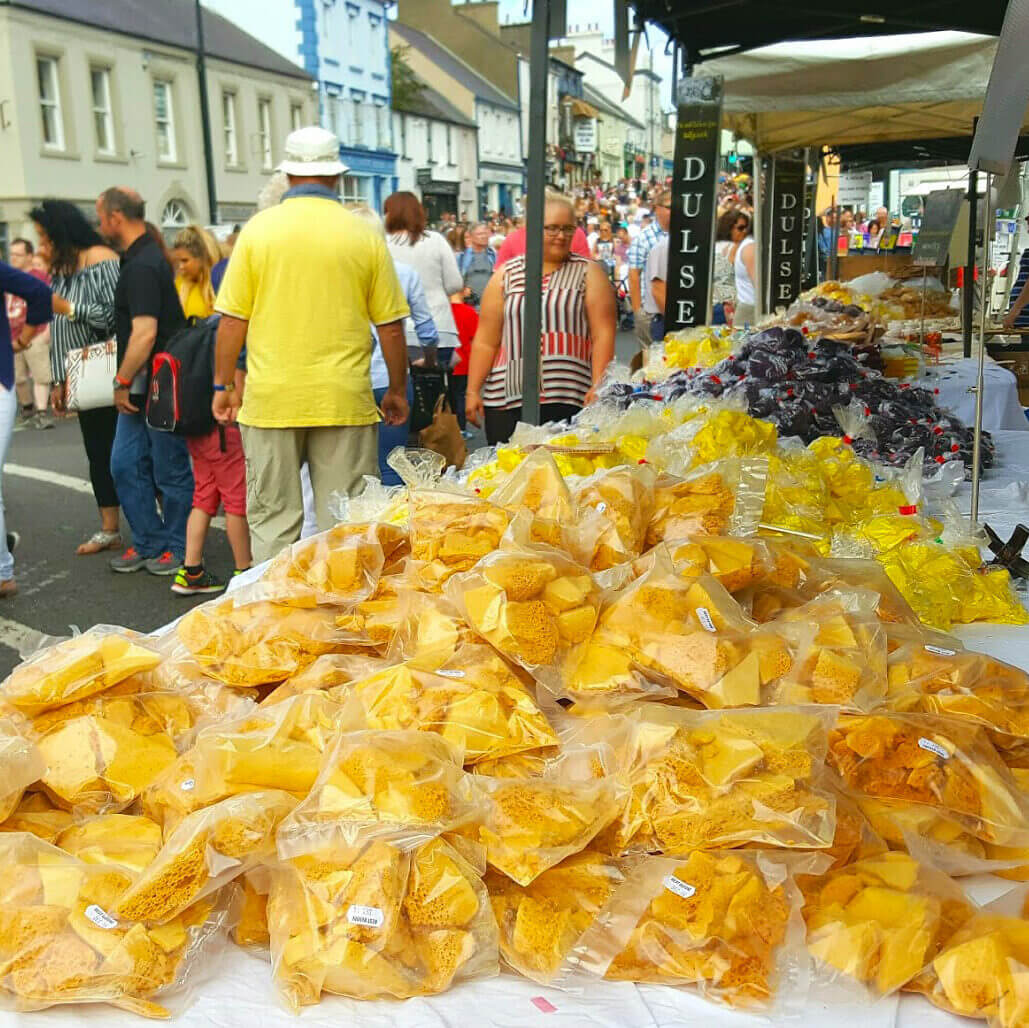 Few people realise that one of the most famous songs from the North of Ireland was penned by Glenshesk man John Henry MacAulay, who wrote the famous song "The Ould Lammas Fair" about Ireland's oldest and largest Fair which is held annually in Ballycastle.
John was born in Ardagh, Glenshesk, but soon after he was born, the family moved to Clare, Glenshesk. En route from Glenshesk School to his home one day, John and a few school friends stopped off at Glenshesk Bridge to play a game of "Truth or Dare"; the boys took turns to jump off from the side of the bridge onto the river bank below. John unfortunately took it one step too far, ultimately leading him to damage his spine. After his mother came down to the bridge and carried him home, Mrs Cuppage of Glenbank House, whose mum John worked for as a Cook, heard about the accident, and decided that she could help by paying for him to train in Belfast as a carpenter.
When John returned from Belfast after completing his studies, he eventually moved to Ann Street in Ballycastle, just above McListers newspaper shop, and set up a wood carving business. Joseph McBride of Loughan, Glenshesk, provided John with his first piece of bog oak which he had found on his farm. During his time, John wrote one or two songs, one of which became one of the most famous Irish songs, "The Ould Lammas Fair". He also played the fiddle. It is reasonable to assume that the "neat little cabin on the slopes of fair Knocklayde" referred to in the song, probably refers to his childhood home in Glenshesk.
Ould Lammas Fair
At the Ould Lammas Fair in Ballycastle long ago
I met a pretty colleen who set me heart a-glow
She was smiling at her daddy buying lambs from Paddy Roe
At the Ould Lammas Fair in Ballycastle-O
Sure I seen her home that night
When the moon was shining bright
From the ould Lammas Fair in Ballycastle-O
CHORUS
At the Ould Lammas Fair boys were you ever there
Were you ever at the Fair In Ballycastle-O?
Did you treat your Mary Ann to some Dulse and Yellow Man
At the Ould Lammas Fair in Ballycastle-O
In Flanders fields afar while resting from the War
We drank Bon Sante to the Flemish lassies O
But the scene that haunts my memory is kissing Mary Ann
Her pouting lips all sticky from eating Yellow Man
As we passed the silver Margy and we strolled along the strand
From the ould Lammas Fair in Ballycastle-O
Chorus
There's a neat little cabin on the slopes of fair Knocklayde
It's lit by love and sunshine where the heather honey's made
With the bees ever humming and the children's joyous call
Resounds across the valley as the shadows fall
Sure I take my fiddle down and my Mary smiling there
Brings back a happy mem'ry of the Lammas Fair
Chorus
Major John McBride, Sean McBride & Maude Gonne:
Do you know the connection between Glenshesk, the Easter Rising, WB Yeats and the Nobel Peace Prize? We know of the Roger Casement, Glenshesk link, but there is an even stronger connection with one of the key protagonists of the Easter Rising, whose father was born and reared in Glenshesk, Ballycastle. In Bailey's farm, in the townland of Duncarbit, The Mc Bride family had two sons, John and Patrick Mc Bride. Patrick, when he became an adult, left home and eventually married and settled in Westport, Co Mayo. On the 8th May 1868, they had a son named John, who later in adult life would go on to have a pivotal role in the Easter Rising.
Originally trained as a doctor, MacBride (changing the "Mc" to "Mac"), abandoned his profession in favour of working with a chemist's firm in Dublin. He travelled to America in 1896 and supported the IRB, before immigrating to South Africa, where he became a naturalised citizen of the Transvaal.
When England attacked the Boer republics, MacBride was commissioned as a Major in the Irish Brigade, to aid the Boers in their struggle to maintain independence. When the war was over, he went on a lecturing tour in the United States. From the States he travelled to Paris and returned to Dublin. MacBride married the Irish nationalist Maud Gonne in 1903. Maud Gonne, although married to John, was the muse of WB Yeats. Yeats had actually proposed to Maud previously, and disapproved of her marriage to John.
John Mac Bride was not a member of the Irish Volunteers, but offered his services to Rising leader Thomas Mac Donagh, and was at Jacob's biscuit factory when that post was surrendered on Sunday, April 30, 1916. He was executed on May 5 at Kilmainham. He asked not to have his hands tied behind his back, but this was refused. When they did cover his eyes he made a similar request, remarking to the priest: "You know, father, I have often looked down their guns before."
John and Maud's son, Sean Mac Bride, became an international politician, a Minister in the Irish Government, Chief of Staff of the IRA and later won the Nobel Peace Prize in 1974, the Lenin Prize Prize for 1975-1976 and the UNESCO Silver Medal in 1980.
Several families (namely Mc Brides, McCaughan's & Brown's) directly related to Major John Mac Bride, are still living in Glenshesk to this very day.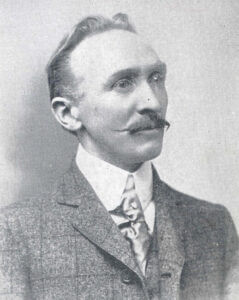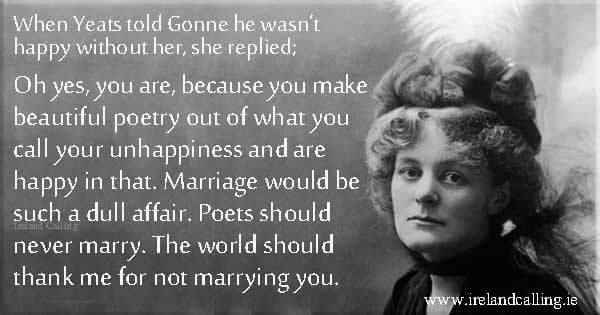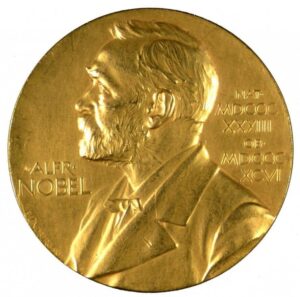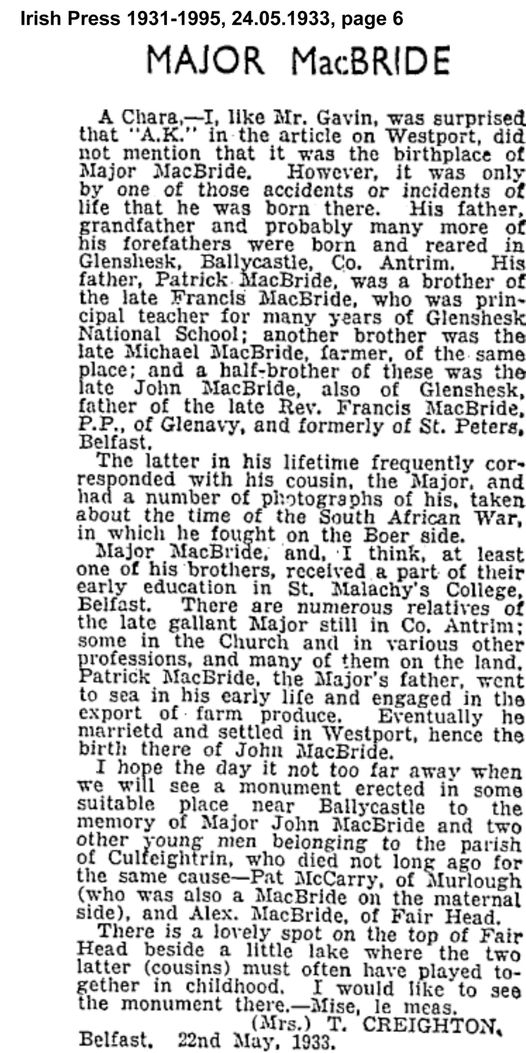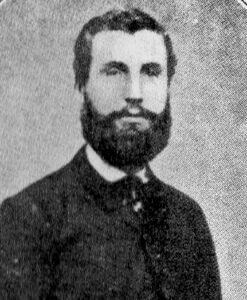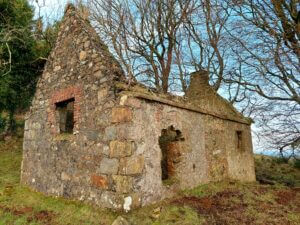 Daniel (Dan) Darragh, leader of the IRB (Irish Republican Brotherhood) in North Antrim had a connection to Glenshesk. His parents originally farmed a few acres at Lisnacilly, but during the famine they were evicted from their home out into the snow. This had a profound effect on Dan who saw the injustice levied out by landlords in North Antrim at that time.
His father later lived in Fairhill Street, Ballycastle. Dan was educated in the National School of Ballycastle and in 1856 he secured a post as monitor in the National School in Cushendun. In 1858 he got a post in Ballyveely School, Glenshesk. The school was beside Cool Brae; (in some records it states that he established the school himself). He had a great fondness for this school, and although he only stayed two years, he came back to the Glens many years later in seeking his objective of a free Ireland. He moved back from Glenshesk to become Principal in Ballycastle, after he passed his final teacher examination. Dan later went to Scotland to recruit Irish emigrants for his cause and later was caught in England by the authorities where he was caught in the procession of arms, and was convicted in 1867. After being sentenced in 1869 to a long spell in prison, he died of ill health in June 1870. His remains were returned to Ballycastle where he was buried.
While awaiting execution in Pentonville prison Sir Roger Casement sent a letter to his cousin Gertrude Bannister in which he wrote "Take my body back with you and let it lie in the old churchyard in Murlough Bay." His connection to North Antrim was strong, and he felt very much at home there.
Roger had family, (his Uncle John), who lived in Magherintemple, Glenshesk which had been in the family for several generations. Casement's great grandfather, a solicitor, also Roger, who had been the land agent for Lord Massereene, lived at Magherintemple. Rover would often travel to visit one of his favourite places including Ballycastle, and Murlough Bay.
Roger was born on 1st September 1864. Known as Sir Roger Casement, between 1911 and 1916, he was a diplomat and Irish Nationalist. He worked for the British Foreign Office as a diplomat and later became a humanitarian activist, poet and Easter Rising leader. Described as the "father of twentieth-century human rights investigations", he was honoured in 1905 for the Casement Report on the Congo and knighted in 1911 for his important investigations of human rights abuses in Peru.
In Africa as a young man, Casement first worked for commercial interests before joining the British Colonial Service. In 1891 he was appointed as a British consul, a profession he followed for more than 20 years. Influenced by the Boer War and his investigation into colonial atrocities against indigenous peoples, Casement grew to mistrust imperialism After retiring from consular service in 1913, he became more involved with and other separatist movements. During World War 1, he made efforts to gain German military aid for the 1916 Easter Rising that sought to gain Irish independence.
He was arrested, convicted and executed on 3rd August 1916 for high treason. He was stripped of his knighthood and other honours. Before the trial, the British government circulated excerpts said to be from his private journals, known as the Black Diaries which detailed homosexual activities. Given prevailing views and existing laws on homosexuality, this material undermined support for clemency for Casement. Debates have continued about these diaries: a handwriting comparison study in 2002 concluded Casement had written the diaries, but this was still contested by some. (Source- Wikipedia)
The Casement family still live at Magherintemple, Glenshesk, and apart from working the family farm, are involved in many excellent heritage initiatives including the restoration of the historic gate house, (Magherintemple Lodge) and access work and new interpretative signage to Culfeightrin Church. https://www.facebook.com/careyhistoricalsociety/posts/culfeightrin-church-diocese-of-connorby-francis-joseph-bigger-and-wj-fennell-189/861106134002090/
Further Reading:
https://en.wikipedia.org/wiki/Roger_Casement
https://www.irishtimes.com/culture/books/roger-casement-a-campaigner-not-a-conspirator-or-even-an-ulster-protestant-1.2680244
https://www.bbc.co.uk/news/uk-northern-ireland-25017936
http://lordbelmontinnorthernireland.blogspot.com/2014/06/magherintemple-house.html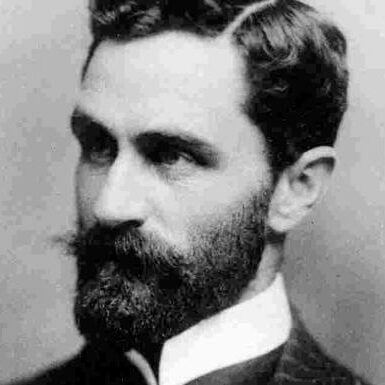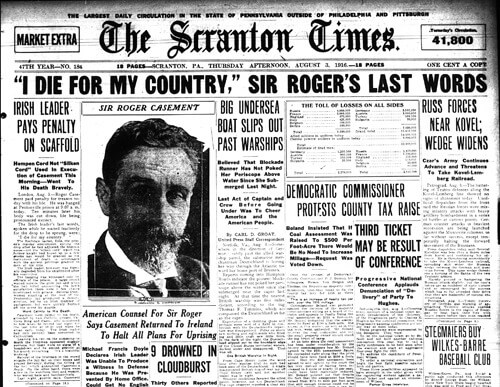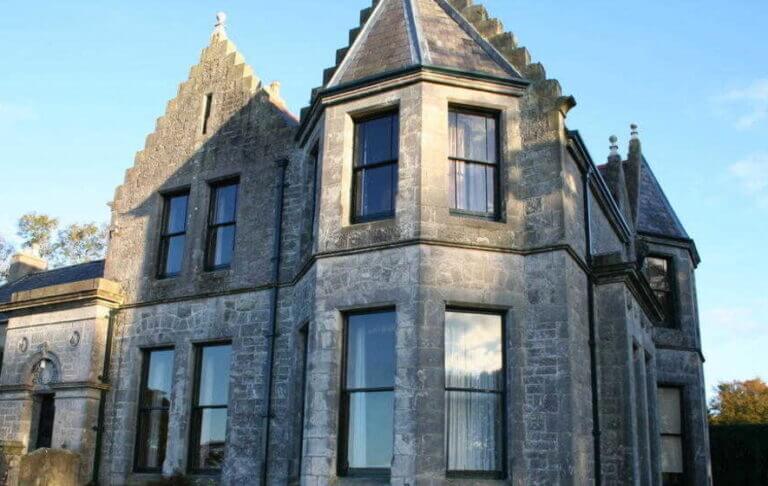 Patrick McCaughan was born on 15th September 1844 on Duncarbit Farm, Glenshesk, and was the second son of John and Anne (Nee Kinney) McCaughan. In the early 1860's he left Glenshesk and travelled to New Zealand and from here to Victoria, Australia.
He worked as Chairman to a surveyor in the Victoria goldfields where he met "Big Clarke" (WJT Clarke) the largest landowning grazing family in the colonies. Clarke was an Australian pioneer who became rich buying up sheep runs on the edge of the goldfields. In 1869 Patrick married Clarke's niece, Emma, daughter of Lewis (WJT's) brother) and sister of Joseph Clarke who took over Clarke holdings on his uncle's death. He became overseer of the run at Wantwood Station in Otago, New Zealand, close to what is now Highway 87, near the townships of Shannon and Lee Stream , and subsequently of a run between the town of Gore and Riverdale. Patrick and Emma had one son, Ernest, but she tragically passed away not long after the birth of her son, at the young age of 23. Patrick then married her younger sister, Margaret Ainslie in 1873, and afterwards moved back to New Zealand.
The family travelled frequently between Melbourne and Bluff, the southernmost part of New Zealand. Between 1887 and 1881, Patrick was a Member of Parliament for Riverton, west of Invercargill, Southland, and afterwards served for some time as a JP in Invercargill.
Towards the end of 1880's, Patrick's interest shifted to Melbourne, where with the aid of architect's such as the famous William Pitt, T Power Rankin and C A D'Ebro, he developed Collins Street, still the main Street in the city today. The building called the Rialto was a purpose built office building, one of the earliest examples of this type of building, and as long as Melbourne stayed a prosperous centre of the wool trade and a gold rush city, it remained a lucrative investment. Property values of Collins Street equaled those on London's Regent Street as Melbourne was the fourth city of the British Empire. Patrick became a well-known figure in Melbourne and was nicknamed Rialto Pat. Adjoining buildings to the Rialto were luxury hotels or apartments such as "Olderfleet" , "Lord Clyde" or "Lord Charles Botham".
Patrick was a supporter of the American Independence cause and in particular the Marquis de Lafayette from France who paid his own way to America and fought with the rebels. There is a poem about his attendance at an event, dressed as Lafayette, which was published in the local newspaper and which resulted in him suing for slander. Upon this failing, he sued for libel, which also failed. The poem today is on the wall of the Rialto building on a private secret laneway, six feet high, and the story is told to guests visiting the laneway for a graffiti class or for a private event.
However, with the slump of 1893, many banks in Melbourne (which at that time was the richest city in the world) and their customers fell bankrupt, and the property investments became unsustainable as mortgage payments had still to be met. When his holdings were severely impacted by the crash (just after this building opened), he was not deterred. Instead, he gained a gold prospecting license and travelled by boat to the south east of Western Australia with a team of gold miners and established the gold fields in that part of the world.
Patrick died in 1903 from "an affection of the heart which had troubled him over the last two years".
Patrick's stunning "Rialto" building originally housed the Melbourne wool stores, commercial and government offices, and residences, and now today houses one of the most famous Hotel's in Australia, a tourist must-see in the City of Melbourne. It houses the world famous "Intercontinental Melbourne Rialto Hotel. The Hotel to this day still celebrates the Glenshesk McCaughan link.The main executive boardroom is named after Patrick, affectionately known by the Hotel staff as the PatMac and used very frequently by hotel and guests alike. There is a plaque affixed to the front of the building advising of his influence in the creation of the building, and every Sunday the hotel acknowledges the connection with their "Clarke Sisters High Tea" where the story is told to everyone as part of service!
Patrick's Rialto gave its name to the area around it including the famous Rialto Towers built in the 1980's, which at that time were the tallest office block in the southern hemisphere when it was constructed.
Several of Patrick's ancestors still live in Australia, and of course the same McCaughan family is still living in Patrick's home farm in Duncarbit, Glenshesk to this very day.